Nehru Gram Bharati Alumni Society was established in 2011 and was registered vide registration no ALL/08454/2020-2021 dated 10-02-2021 under the society registration act 1860. Nehru Gram Bharati Alumini Society ia a single point of contact between Alumni and Deemed University which offers our alumni a host of services that helps them keep in touch with their batch mates and also keep them updated on campus happenings. Alumni are great role models for current students and are often well placed to offer practical support to students as they start their careers. Alumni are often in the position to engage the expertise of the deemed university in their professional lives.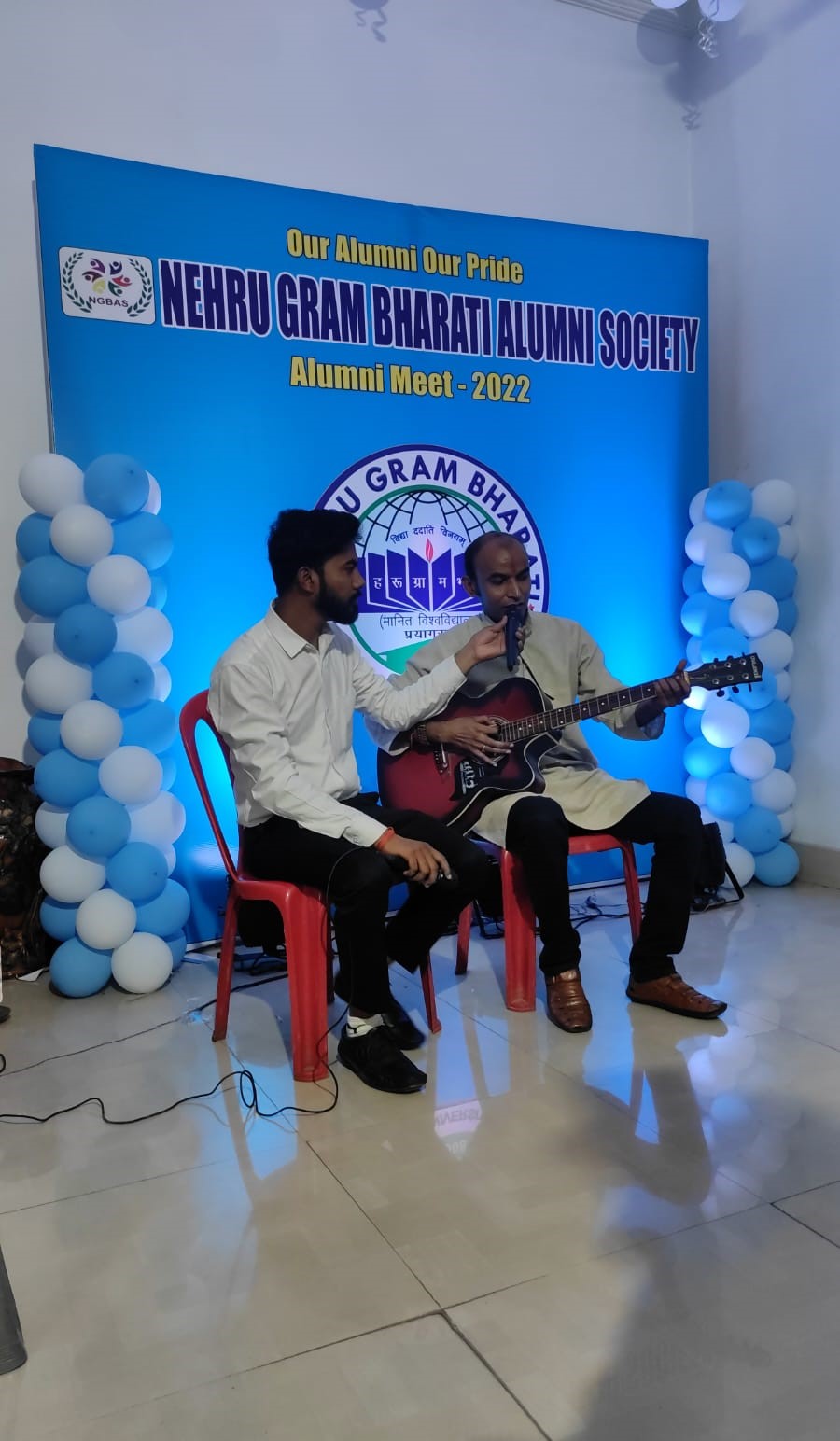 The objective of Nehru Gram Bharati Alumni Society is to constitute a supportive alumni committee which can play an important role in shaping the future of the deemed University. The bylaws have been framed and accordingly have been established for the better connect of alumni with the deemed University. A separate webpage for alumni is created for which there is good response from the alumni and around 500 registration have been done so far. A good number of alumni are occupying eminent position and are contributing to the deemed University. The fund is generated through the membership fees collected from the Alumnus and is used to conduct activities of the Alumni Society. The members of the Alumni Society contribute in the following manner:
• Feedback on curriculum
• Teaching learning process
• Bridging the gap between industry and academia
• Important suggestions about changing trends about business and industry
• Guest lectures to the students of current year batch.
• Interaction and mentoring the students
• Financial contribution by the alumni
Alumni meets are conducted periodically for networking strengthening the social relations and sharing the expertise with the students for guidance projects placements internship and competitive examination. Alumni are also engaged in providing placement support and Research activities.
The Nehru Gram Bharati Alumni Society of Nehru Gram Bharati (Deemed to be University) intends to offer a platform, physical as well as virtual, for the alumni of all identities, backgrounds and experiences-across the globe to reach out to and build bonds with the campus community of our Institution to create and deepen the sense of belonging to NGB(DU), Prayagraj. Our ever-growing family of NGB alumni is sharing their diverse experiences and ideas to effect change from inside and outside the education system. Sharing stories and updates about the life and accomplishments of our proud alumni and how they are staying engaged with their alma mater helps to create a thriving community and forge connections between alumni and present generation of students.
We harness the power of our alumni network for mentorship, guidance and support to the upcoming generation of students who seek to make this Institution their academic anchor. In this manner, we aim to define our future together to build and maintain a tradition that is already more than a decade in the making, thus extending support to the University's future vision.